Besides the competition, in the 1984 LA Olympics, the Star-Spangled Banner by Ed Burke, and Hinomaru by my father, Shigenobu Murofushi, were carried in the opening ceremony.
Ed made came back from the 1968 Mexico Olympics age of 44. Shigenobu made his team at the age of 39, threw the national record in Mt.San Antonio College Relays, and still stands for 2nd best all-time in Japan.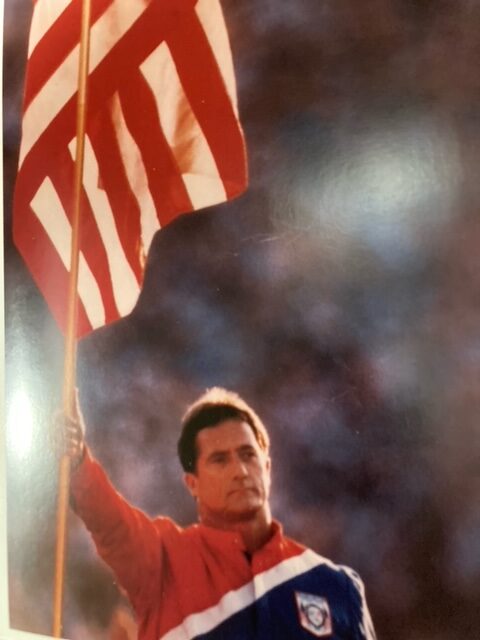 Ed carries the Star-Spangled Banner in the 1984 Olympics (one-hand style:))
Shigenobu Murofushi carries Hinomaru in the 1984 Olympics.
Here is Shigenobu's movie; he is carrying the Hinomaru in the 1984 Olympic Games in LA. The film was provided by Mr Alex Gilady, an IOC member, during the preparation of the Tokyo2020 Games. He has served on IOC for media and broadcasting for many years.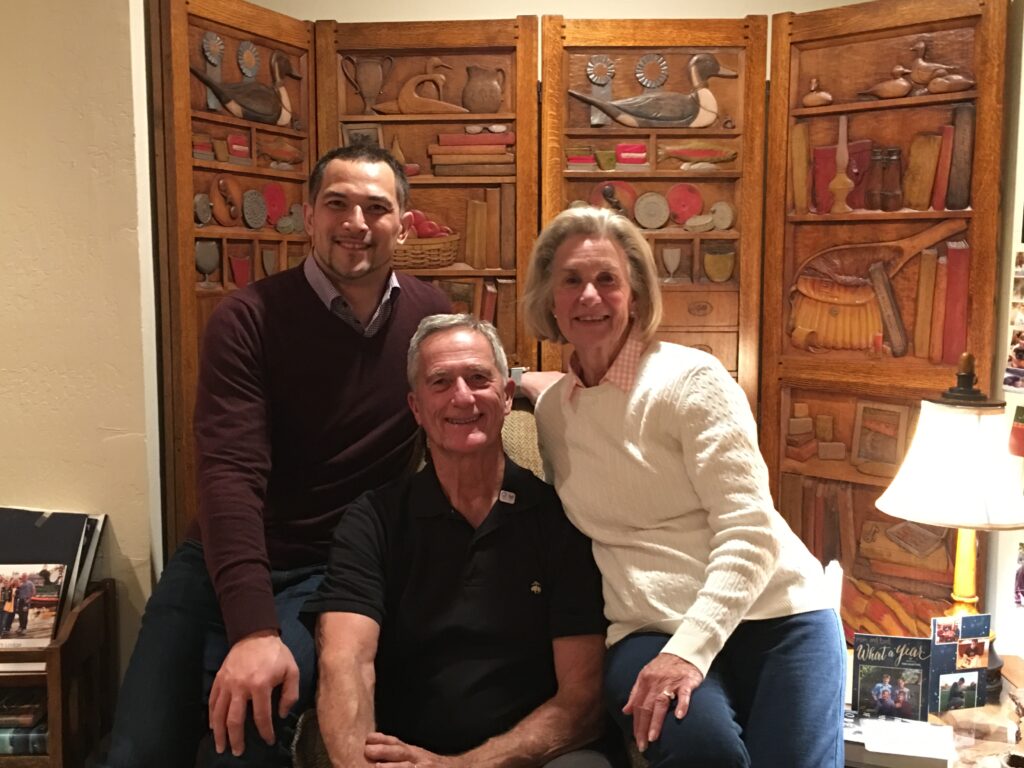 Me and Ed and his beautiful wife, Shiley.